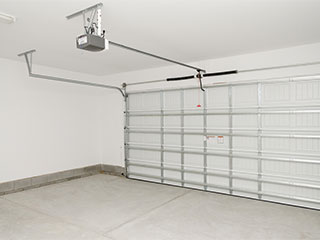 No matter how recently your garage door opener was installed, there may be problems lurking. If you are experiencing issues with your unit and are at a loss for what to do to take care of the problem, it's time to give us a call. Our experts can troubleshoot the problem and repair your opener quickly. We'll ensure you have full access to your garage again in no time at all.
Malfunctioning Safety Sensors
If the lights on your unit flash and your door won't close, this can be a sign that there is something wrong with the opener safety sensors. It is important you get this looked at quickly as misalignment can mean the sensors fail to detect obstacles in the path of the garage door. This increases the risk that your garage door unexpectedly closes on a car or a person!
Opener Not Responding
Garage door openers come with remote controls which make getting in and out of your garage easy, but not when they fail. If your opener is not responding when you use your remote control, this could be as simple as a dead battery, or may indicate a more intricate issue. We'll help identify the cause and get your door unit working normally again.
Motor Gear and Electrical Problems
If your opener is acting up or not responding, this could also be due to an electrical wiring issue or worn motor gear in the unit itself. From circuit board issues to broken wires and motor gear replacements, our experts will diagnose such issues and safely repair your door opener for you.
At Garage Door Repair Citrus Heights, we value our customers and will work hard to ensure your door is working properly again quickly. If your unit isn't working the way it should, it's time to give us a call.
You can also count on us for:
Part Replacement & Repair
Opener Sensor Replacement
Torsion Spring Adjustment
Overhead Door Installation